CM3 Building Solutions, Inc.
PSBA Bronze Partner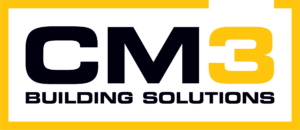 CM3 Building Solutions, Inc. helps organizations obtain a strategic view of their facilities and implement a long-term facility modernization and maintenance plan. With expertise in performance contracting, energy efficiency, building modernization, and construction, we help explore, define and achieve goals around energy efficiency, operational savings, building health, and building adaptability.
Leveraging 20 years' experience across a range of building technologies, we maximize comfort, safety and efficiency to help institutions deliver their best results. Our no-change-orders approach combined with exceptional customer service and project management ensure that every project is implemented to your satisfaction.
Turnkey projects:
- Site(s) assessment
- Energy analysis
- Financing Procurement assistance
- Utility rebate coordination
- Grant writing
- Facility modernization planning
- Project management
- Construction
- Monitoring and verification
Comprehensive energy solutions:
- Building automation systems
- Preventative maintenance and recommissioning
- Retro commissioning
- Monitor-based commissioning
- Central chilled water plant optimization
- Performance contract services
185 Commerce Drive
Fort Washington
,
PA
19034
Contact
Cindy Cluett
(215) 322-8400
cindycluett@cm3inc.com