Bringing the Voice of Local Communities to Harrisburg
A PSBA Advocacy Ambassador is a liaison between school directors and lawmakers. The objectives of the individual in this role:
Be a key resource to school districts and legislators on public education issues.
Inform legislators on the impact of bills moving through the General Assembly.
Build capacity at the local level; help school officials build relationships with legislators.
Bring legislators and school leaders together through district visits. The 'Show Them What It Takes' campaign will tell you how.
Create awareness to ignite regional grassroots advocacy efforts.
School boards across the state are represented in the halls of the Capitol every day, on matters impacting public education. PSBA is a prominent voice in Harrisburg on issues affecting public policy, legislation, and regulation. The Advocacy Ambassador network creates a web of connectivity—PSBA, local communities and legislators linked in an ongoing dialogue around public education.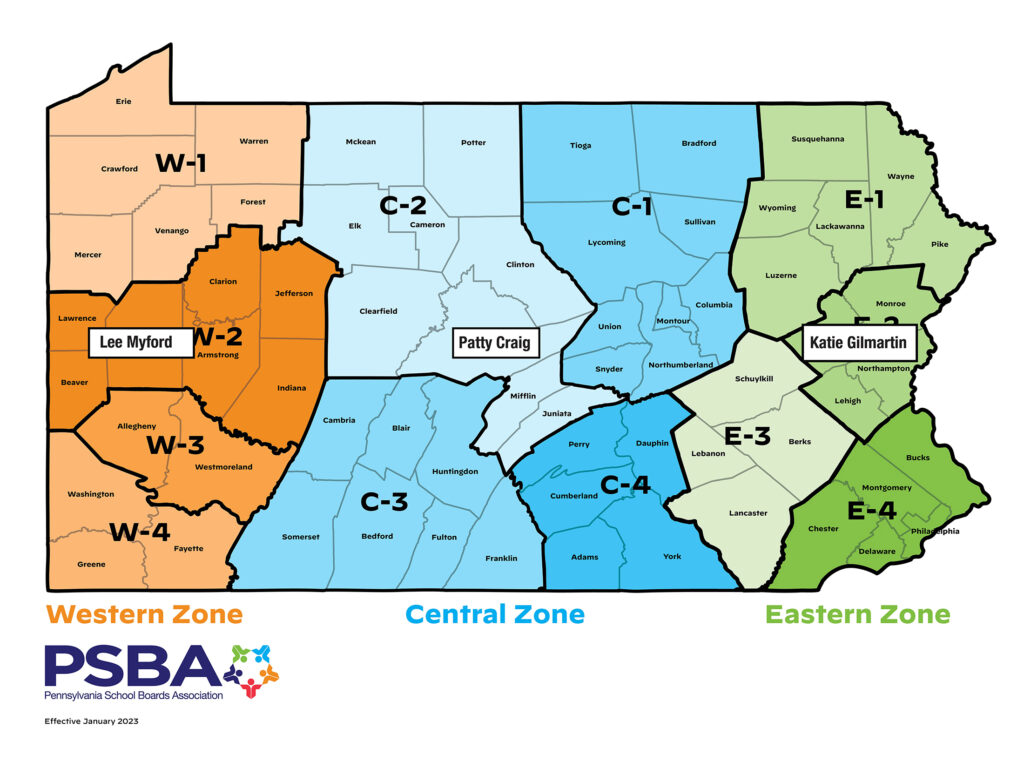 Katie Gilmartin

Lee Myford

Patty Craig
Contact Us