Introducing Outreach Office Hours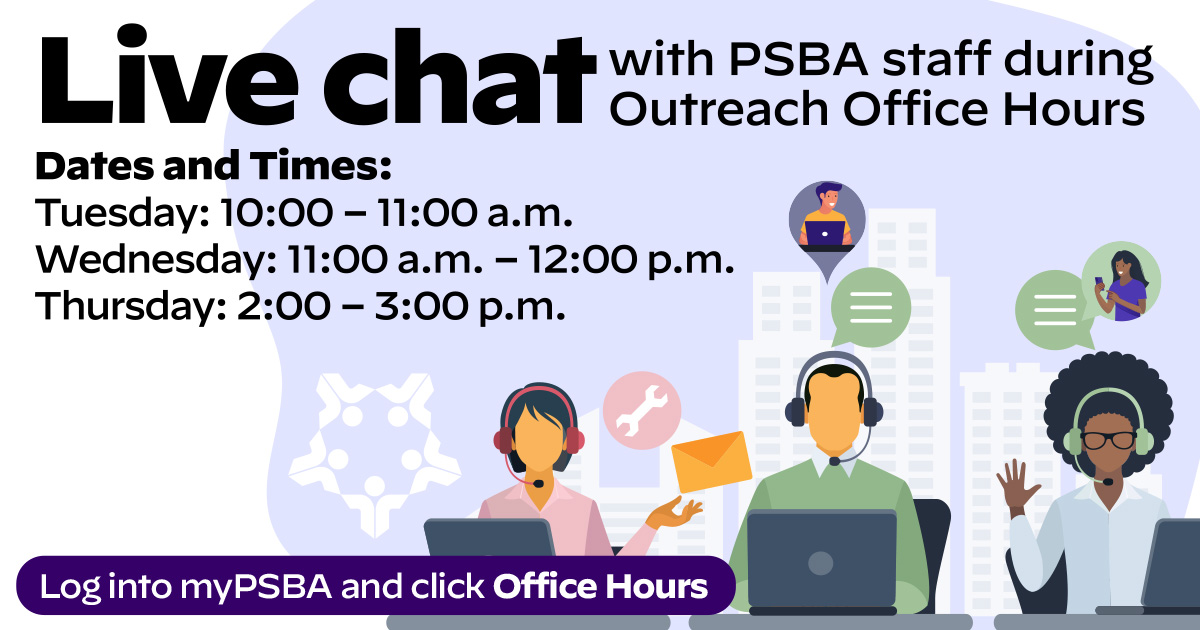 Have a question? Need help locating a resource? Starting April 4, virtually drop by Outreach Office Hours to chat live with a member of the PSBA Member Outreach team. Just log in, type your question in the chat box and PSBA staff will address it on screen or get back to you with an answer for more in-depth inquiries requiring research. No question is too big or too small! Accessing Office Hours is easy – just log into myPSBA during one of the times below and click on the Outreach Office Hours tab to the left. No additional links or logins are needed! You do not need a camera since only staff will be on screen. Learn more at mypsba.org/outreach-office-hours.
Dates and Times:
Tuesday: 10:00-11:00 a.m.
Wednesday: 11:00 a.m.-12:00 p.m.
Thursday: 2:00-3:00 p.m.